This new type cashew nut shelling machine is a new type and full automatic sheller to remove the shells of cashew nuts. It avoid disadvantages of the traditional manually and other crackers, for example, labor-intensive, slow, tedious, low whole kernels percentage.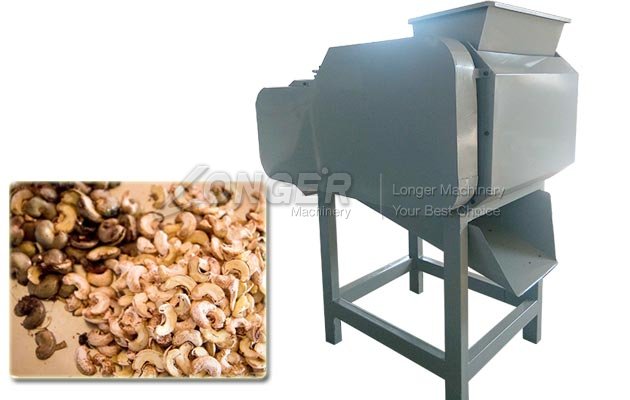 Features of Cashew Nut Shelling Machine:
1.Compared with other crackers, the technology of this machine has improved a lot, the shelling rate and whole kernel rate are higher than before.
2.This machine is operated automatically, this protect the human hands from the CNSL injury.
3.It is convenient to replace the blades, and cashew nuts of different sizes can be shelled by this machine.
4.This machine is easy to operate and maintain, high degree of automation can save labor and time a lot.
5.This cashew nut sheller machine can be used separately and in a cashew nut processing line.

This new type cashew nut shelling machine is widely used in food industry, especially in cashew nut processing, it can also be used by combining with the cashew nut peeling machine and other relative machines to build a cashew nut processing line, if you need such machinery, please feel free to contact us, we can talk details about the machine.