This soy bean peeler is mainly used in peeling process of soaked of blanched nuts, beans, or grain, such as almonds, peanuts, chick peas, broad beans, etc. It is popular with various nuts food enterprises for the production of fried or coated nuts or beans, such as fried soy beans, coated soy beans, fried peanuts, coated peanuts, etc.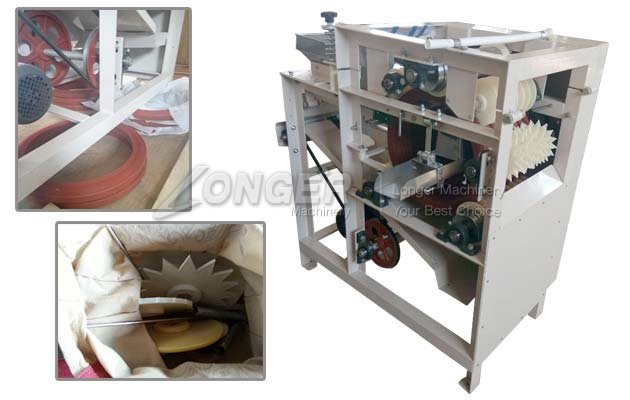 How it works:
This soy bean peeler machine adopts rubber wheels friction peeling method, that is to peel the skin of the soaked or blanched soy beans by the rotating rubber wheels, the friction power generated by the rubber wheels won' t do damage to the soy beans, both the peeling rate and whole kernel rate is high, the skin and kernels are separated by the rotating wheels automatically.
The features of this soy bean peeling machine:
1. It is multi-functional, can peel many kinds of nuts or beans.
2. Reasonable design and high efficiency.
3. This machine can peel soy beans with no damage to the soy bean kernels.
4. The peeled soy bean kernels fits for various soy bean food production, for they are not damaged and keep original taste.
4. High peeling rate and whole kernel rate.
5. Easy operation and durable.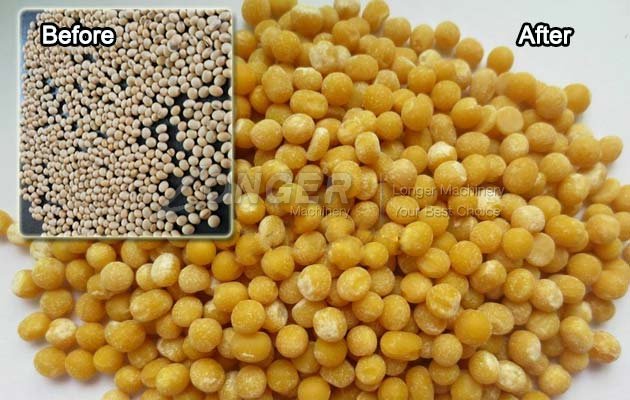 We offer soy bean peelers with different capacity, and also offer roasted peanut peeling machine, cashew nuts peeling machine, and other nuts peelers, if you need such machinery, please contact us at any time.