This automatic cashew nut peeling machine is most widely used device for the cashew nut processing, it is popular with the users for its advanced technology and perfect peeling effect.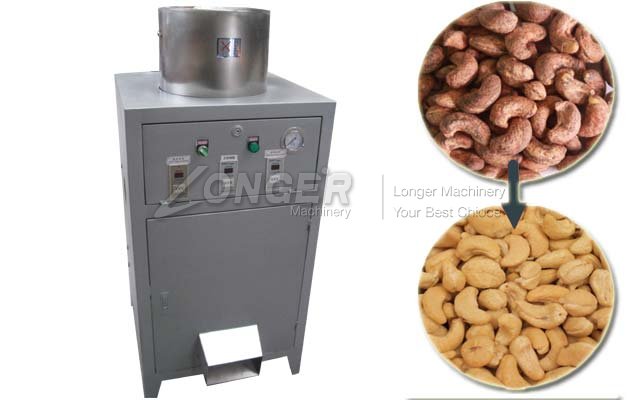 Application of Cashew Nuts Peeling Machine
This machine can peel the cashew nuts easily and quickly, most of the cashew nut products are produced with the peeled cashew nuts as raw materials, so even all of the cashew nut relatively productions need such machine, such as the production of cashew nuts snacks, cashew nut butter, cashew nut cake, cashew nut biscuits, cashew nut ingredient, or others.
The features of this cashew nut peeler:
This machine adopts the advanced pneumatic peeling principle, the cashew nut skin can be removed easily and high efficiently.
All of the cashew nuts can be peeled without grading, though of different size.
The brown skin removed can be separated from the cashew kernels automatically, it is convenient for the kernel and the skin' s reuse.
High peeling rate and low broken rate.
Easy to operate, energy saved, no pollution.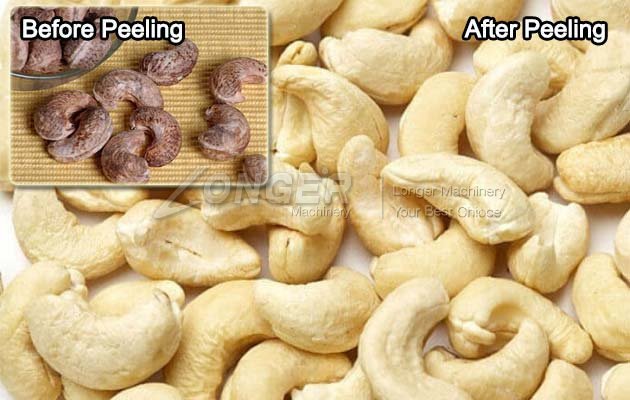 We have different type of cashew nut peeling machine, the users can choose the most suitable one according to their actual need, and this machine can be used by joining with the cashew nut shelling machine, which is also necessary for the cashew nut production. We offer cashew nut peeler both for both small commercial use and large production use.