Peanut butter in bottles are most common in our life, why is in a bottle, rather than the bag, mainly because after bottling of peanut butter better able to extend the storage time, edible convenient, after eating can cover directly, convenient and quick.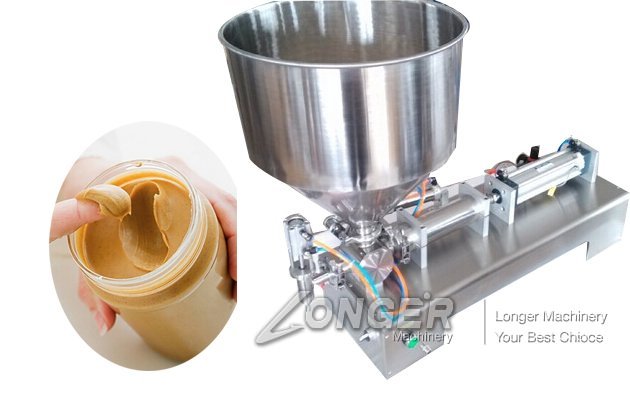 The bottled peanut butter is through this peanut butter filling packing machine to filling, GG series peanut filling packing machine is suitable for food industry, chemical industry, pharmaceutical industry, printing ink and coatings industry in the paste filling.
Peanut butter filling packing machine features:
a, the machine has the advantages of simple structure and convenient operation, which is composed of two parts of a hopper and an electric control.
b, filling volume and filling speed can be adjusted, high filling accuracy.
c, the filling machine is our company developed piston filling machine for filling high concentration liquid.
d, this equipment is simple, reasonable, easy to understand, high precision.