5, intelligent photoelectric color positioning control system, it can
adjusted packaging capacity during packing process to reduce material losses, improve work efficiency.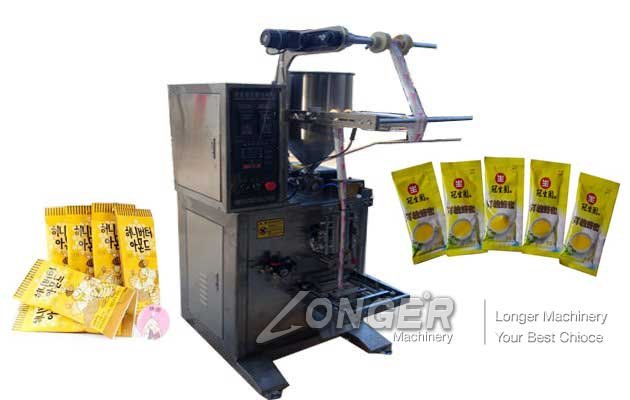 Application of the packing machine:
Mianly used for achieving the foods packing process, chemical packing step, different knids of sauce packing work and liquide materials, etc.
Packaging materials:
paper / polyethylene, BOPP / polyethylene, aluminum foil / polyethylene, polyester / aluminum / polyethylene, nylon / polyethylene composite materials.