Here are the secret receipt for you to make your own peanut ice cream. It's one of the most popular recipes. I'm bringing it back today because it's still one of our favorite ways to make homemade ice cream. Enjoy the lovely atmosphere of make your own
peanut butter
ice cream with your family. Come try this easy way to make homemade ice cream without a machine.
Ingredients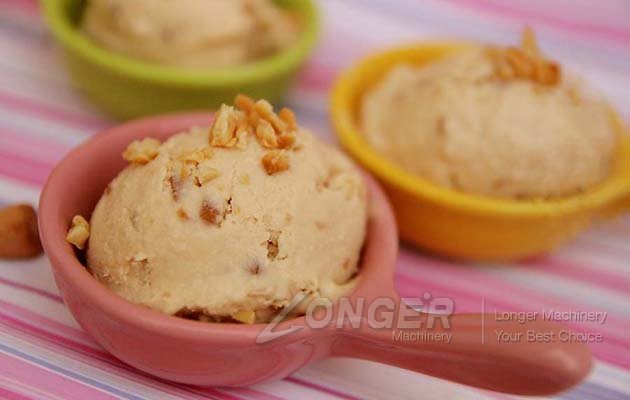 2 cups heavy cream
(2) 1 Sweetened Condensed Milk
(3) 3 tablespoons butter, melted
(4) ½ cup Nutella
(5) 1 cup peanut butter chips
Instructions:
Whip heavy cream to stiff peaks in large bowl. Whisk sweetened condensed milk, butter, and Nutella in large bowl. Stir in peanut butter chips. Fold in whipped cream.
Pour into a 2-quart container and cover. Freeze 6 hours or until firm. Store in freezer.
I'm so excited to show you how making your own homemade ice cream is easier than you may think!
No ice cream maker? No problem. Out of rock salt? Don't need it! You can make this ice cream in just four easy steps.
And let me just get one thing straight. This ice cream is so incredibly smooth and creamy you would never, ever know it's not churned. Seriously. Creamy. You must trust me on this. I would not lead you astray!
Basically, you start with 2 cups of heavy cream and 1 can of Sweetened Condensed Milk.
Then, Whip the heavy cream to stiff peaks…
Third, Add your flavors, toppings, and mix-ins to the sweetened condensed milk…
Forth, Then fold in the whipped cream.
That's it! Freeze and enjoy!!