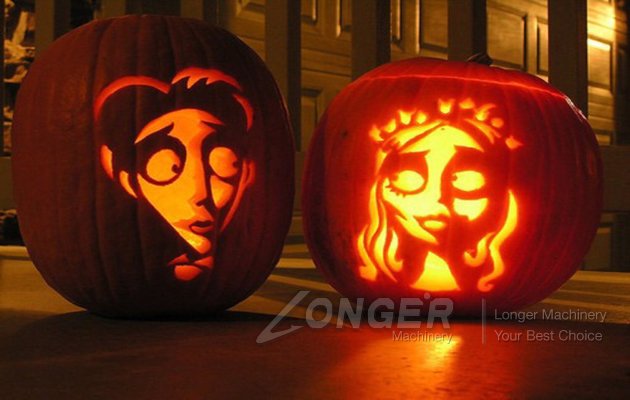 We all like pumpkin wherever we are, the Asian, the Africa and the China. However, there is always a problem that we may be disturbed by the annoying seeds. Yes, we couldn't avoid the seeds although we would like to have delicious pumpkin. Now, I want to share some secrets about the pumpkin seeds with you.
1 Remove the seeds from the pumpkin. Use a spoon with a sharp edge to scrape out all of the seeds from inside the pumpkin. This will also remove the fibrous strands, the sticky insides, from the pumpkin.
2 Clean the seeds. Place the seeds in a colander and hold it in a sink while running warm water over the seeds. You may need to use your hands to remove chunks of strands.
3 Lay the seeds flat over a cookie sheet or parchment paper. Let dry if still wet from cleaning. Note, do not use paper towels, they will stick to the seeds.
4 Roll a rolling pin over the layer of seeds to crush the hard shells. Control the pressure so you do not flatten the actual seeds, only break the shells. They may slip, so sandwiching them between a towel could help break the shells.
5 Fill a large pot with 4 cups (1l) of water for every 2 cups (475ml) of seeds.Turn the burner to medium heat.
7 Bring the water to a boil.
8 Add the pumpkin seeds to the boiling water.
9 Cover with a lid.
10 Allow the seeds to boil for 30 minutes. During this time, the crushed shells will come to the top of the water while the seeds sink to the bottom.
11 Remove the pan from heat and the remove the lid from the pan.
12 Run a strainer across the top of the water to gather the crushed shell debris. You may have to run the strainer across the water several times.
Besides what I have said above, I am very honored to promote the pre&processing machine from our company. You can visit this website to get what you like.